Hi, I though this would be the best place to ask about this, but please direct me elsewhere if necessary.
I've been encountering a consistent problem with Philippe Marion's "FSX/P3D Boeing 737NG Wide Panel and VC v2.0" which can be found on Simviation's panels page and also as part of Rikoooo's Max 8 pack. Basically whenever the MFD display dial is clicked, it changes the map from expanded to centered, and it won't go back again. The hover text also seems to be a bit off, if that's any hint. I've experienced this with both Rikoooo's Max 8 package and also when I've installed the panel over the default 738 by myself. It's happened across two separate FSX Steam installs (I completely removed and reinstalled it to eliminate the possibility of something else I'd installed causing the problem). I'm on Windows 10, if this helps.
Here are a couple of screenshots showing the broken hover text: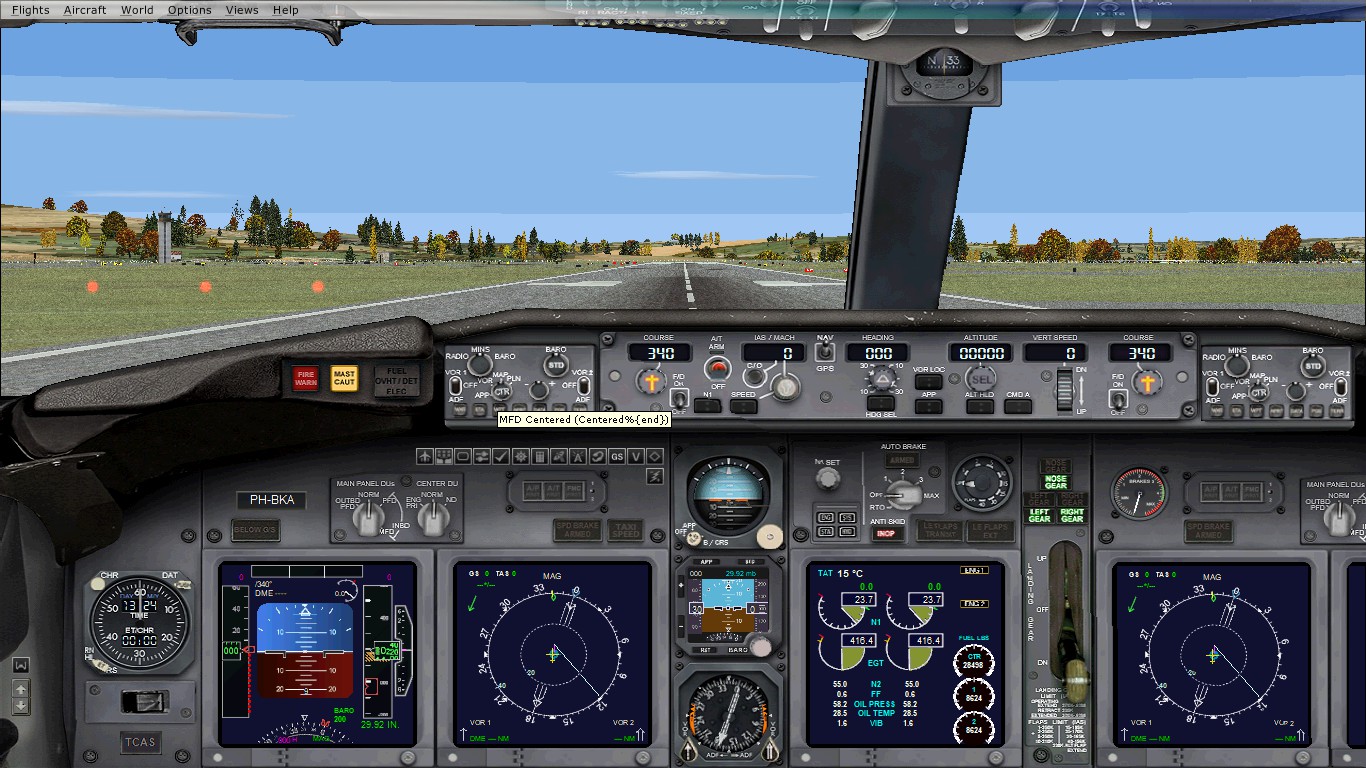 If anyone, including Philippe, has any suggestions as to how to fix this, I'd be very grateful, as it's otherwise a really great panel that I would like to use.